The 4th Rosewood opens in China - Rosewood Guangzhou
Following Rose Beijing, Rose Sanya, Rosewood Hong Kong, Rosewood Resorts & Hotels opens the 4th hotel in China -- Rosewood Guangzhou. 

Unlike the previous three hotels, the Rosewood Guangzhou is China's first 5G-enabled hotel. Besides, locating on top 39 floors of the 108-story CTF Finance Centre – the tallest building in Guangzhou, it has mainland China's highest bar and restaurant, event space and executive lounge.
Guangzhou is of one China's most intriguing ancient cities, Guangzhou has been heralded as a place of literature, culture and prosperity throughout history. For more than 2,000 years, the city served as a gateway to the Maritime Silk Road. More recently, the "City of Flowers" has evolved into a magical melting pot of skyscrapers and alleyways, humble teahouses, world-class cuisine and architectural marvels.

Per Hotel Management's post: Rosewood Guangzhou equips with 251 guestrooms, including 31 suites and four duplex suites, starting from 55 square meters (592 square feet) in size. Each room was designed to feel like a private residence. The rooms have leather-wrapped headboards; artwork by contemporary Chinese artists; and spaces for living, working and resting set apart by bronze-framed screens. Design details include custom brass knobs, royal blue lacquer accents, leather-wrapped headboards and travertine-clad bathrooms. Majority of the accommodations overlook the Pearl River.
In the coming years, Rosewood Resorts & Hotels plan for more hotels in China, such as in Chengdu, Shenzhen, Ningbo, Taibei. Let's look forward to them!
If you are planning to open new hotels, welcome to contact for consultant and FF&E, OS&E procurement.
(Credit:Pixabay.
Source: Rosewood Resorts & Hotels, Hotel Management.)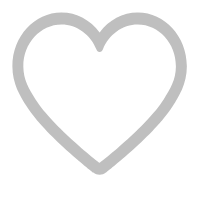 4