share supplier
Interior finish involves whole building structure and material, which demands multiple discussion among designers, owners and constructors, to keep the good quality and avoid risk. With 13 years experience in hotel procurement industry, COMESOON has selected, tested and accumulated t housands of suppliers. These suppliers are approved to be professional in production, technique, factory management and achieved high-recognition in industry. After years of cooperation, we are confident that they can be good sources for customers. With our testing and sharing, customers can not only expand their own sources channels but also get quality product from good suppliers, within very short time.
- Suppliers Share: 5000+ tested professional manufacturers in 900+ categories
- Sourcing, Factory Visit, Negotiation, Detail Logging, Production Follow, Double Inspection, Loading, Warehousing, Shipment, Customs, Deliver, After-sales assistance.

building materials
To make it more convenient for customers, clients can also choose to deal with us and we will take care of all the rest from beginning till the end.
Materials such as Tiles, Floor, Stones, Painting, Wood, Plywood, Windows & Doors, Bathroom... know more products
ensure product details, offer sample / mock-up room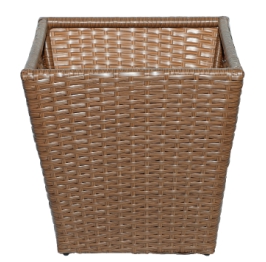 Furnishing phase largely manifest the hotel concept, style, and quality felt by guests and most of them are customized products, it is vital to ensure design become real. T hrough years experience in this industry, we can see:
- high price to be custom made
- t rivial details of size, color, material...
- limited material availability leads to defected design outcome.
- language barrier but still repeated discussion among dozens of suppliers
- sample not in line with design
- unsecured quality
These highly affect open timing and make hotel group/owner stuck on way to fast expansion. W ith full understanding of what the owner want and outcome expectation, we:
- manage to control from the very beginning -- product material, to ensure everything is right from start
- inspect and follow up products to be exactly produced based on design
- prepare samples and install mock-up rooms for double checking
- saving 20% costs for hotels

Send us project information for our direct assistance.
FF&E (furniture, fixture and equipment)
We control material source, such as cloth, leather, wood, stone, tile, plywood, painting, hardware, rope, finishing, cushion... also ensure production of technique, quality, design, size, color... We take care from beginning till the end for you.
Products such as Furniture, Lighting, Window, Doors, Decoration, Carpet, Bed. Wardrobe, Curtain, Cushion, Desk, Chair, Bathroom, Faucets, Mixers ... know more products


COMESOON R&D (quality, 5000 master list)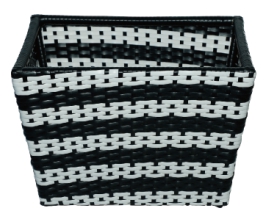 Preopen hotels require thousands of items to be equipped for grand opening. These products cover a wide range, from small toothbrushes to big machines. What's more, during preopen, many of the times, only the top management and procurement team is ready/employed at work. However, e ach product has their own characteristics and different inspection ways, which greatly increase the order risk and delay time due to limited personnel and thousands of products waiting for confirm.
Therefore, after years of exploring and testing, we do:
COMESOON R&D / Selection
= set up standard of star rating, using section, material, dimension, color, style, picture, production time...
= ensure commercial quality
= onestop supply for 5000+ master list / BOQ & customization
= ↓ 20% comprehensive costs
= ↓ 50% purchase time
OS&E (operating, supplies and equipment)
Starting from 2006, we now have over 140,000 products to satisfy a preopen master list 5000 items choice. These products covers:
-Lobby, Restaurant, Banquet, Buffet, Guestroom, Kitchen, Office, Pool, Gym, Meeting Room...
-Chinaware, Flatware, Glassware, Kitchenware, Furniture, Cleaning, Linen, Amenities, Machines, Disposables... see products
purchasing plan
When hotel open and come to daily operation, efficient ways to manage and coordinate the whole running is essential for budgeting and profit earning. It can happen that when departments apply for procurement, the hotel has to source supplier, discuss product details, get samples and then get back to internal layers of approval. If this happens many times, the shipment cost and personnel cost triples. The worst is that hotel need to buy more quantities or pay more money because of MOQ limit.

Therefore, we help hotels do:
- standard master list and quote
- easy purchase planning
- accurate re-ordering
- combine shipment
- ↓ 30-50% costs
Send us monthly purchasing list or Contact for making purchasing plan and quote.
1:1 copy - site measurement
After few years operation, hotels normally need to renovate and do maintenance. If it is overall renovation, we can proceed as for new hotels' interior finish and furnishing. However, if it is only part renovation, it is essential to keep it as original. Hotels might face the problem such as production halt, MOQ limit, brand not selling parts. The worst is that supplier or product never show up... All these make the renovation period much longer than expected, at high cost and low outcome.

Therefore, we will:
- do site measurement
- do sourcing to make 1:1 copy
- keep it as original


Contact for direct discussion.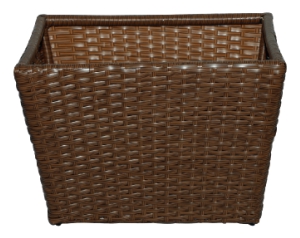 PALACINA NAIROBI
Oasis of peace and calm in city Nairobi.
COMESOON helped renovation landscape, flooring and poll solution supply.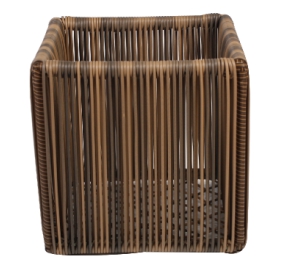 ON THE RIVER INN USA
Boutique inn charmingly designed by banks of the Ottaquechee River.
COMESOON helped renovation flooring & furniture.

PROCUREMENT MANAGEMENT
service for all clients and projects
double inspection and report to customer
shipment and customs clearance
local deliver and after-sales service
procurement management platform
Manage based on department/location/section
All monitored by PM/GM/CEO/OWNER

Real-time contact, Information confidential